AC Service, HVAC Service & HVAC Installation

Oak Park, IL, Oak Lawn, IL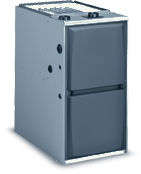 Chicago area winters don't leave any room for error.  Your heating system needs to operate in peak condition to deliver the consistent, safe, and efficient comfort you depend on to see you through the brutal cold.  The only way to protect performance, year after year, is through annual maintenance.  Even if your equipment may seem to be working fine, over time, it will suffer from the buildup of dust and debris.  Little problems may go unnoticed.  Comfort will gradually decrease, even as energy consumption rises.  You'll spend more for less, and eventually those minor difficulties will turn into major, costly repairs.  Thankfully, there is a simple, convenient, and affordable defense against sudden malfunctions, energy waste, unsafe operation, and premature system failure.  Call on the professionals from Parliament Builders, Inc. for seasonal maintenance.  Our highly trained specialists are your key to uninterrupted to comfort this winter.
Have your heating system serviced regularly!
While Parliament Builders, Inc. is available 24/7 to respond to repair needs, we'd like to help you avoid the cost of emergency service.  Preventative maintenance is far less expensive, can be scheduled when it's most convenient to you, and avoids unnecessary discomfort and stress.  When Parliament Builders, Inc. handles the upkeep of your equipment, we pinpoint areas of concern and address them before it's too late.  With meticulous tuning, inspection, and replacement of worn or broken parts, the majority of repairs are prevented.  We can also give you an idea of the remaining service life of your system.  Rather than confronting unit failure and replacement in the middle of winter, with no time to consider options, regular maintenance allows you the convenience of preparation.
Furnace Repair & Heating Service in Oak Park, IL
When an HVAC system is maintained in superior condition, it succumbs to fewer difficulties and lasts longer.  That's why all heating manufacturers strongly recommend professional service, and most require it for warranty coverage.  At Parliament Builders, Inc., we make sure you meet the stipulations of your warranty.  We also save you money.  According to industry research, regular inspection and cleaning can cut up to 30% off energy bills.  This is mainly due to the gradual accumulation of dirt and contaminants within the inner workings.  As grime clogs the equipment, blocking airflow, your equipment is forced to work much harder to reach ideal temperatures.  This results in higher cost of operation.
Professional heating service will keep you and your family safe and warm all winter long!
A neglected heating system is a safety concern.  The qualified specialists from Parliament Builders, Inc. will verify proper start up, operation, and shutdown.  Inspecting all gas (or oil) connections, gas pressure, burner combustion, and heat exchanger will safeguard against the risk of fire hazard, improper combustion, and carbon monoxide leaks.  Replacing air filters protects equipment from damage and early failure.  Conscientious cleaning removes pollutants concealed within the system, such as dander, mold, insects, and vermin, maintaining a clean and healthy airstream.  With seasonal service from Parliament Builders, Inc., you'll enjoy a safer, beneficial, and more comfortable home environment.
Air Conditioning Repair

∴

A/C Maintenance

∴

Heating Installation