Heating Service, HVAC Service & A/C Maintenance

Oak Park, IL, Oak Lawn, IL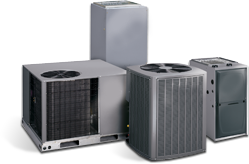 Investing in a cooling systems is major decision with ongoing consequences to your budget, comfort, and air quality.  Research released by the EPA concludes that over 90% of installations suffer from energy wasting and discomfort causing mistakes.  When you trust Parliament Builders, Inc. to engineer and install your new indoor comfort system, you'll enjoy superior performance for years to come.  Our experience, dedication, and extensive training ensures that your new high efficiency equipment will operate at peak performance, last longer, and actually save you money off monthly energy bills.  Correcting pre-existing problems, careful sizing, and top quality components greatly improves humidity control, air quality, and reliability.
Superior service for your A/C installation!
Our experienced installation team focuses on energy efficiency, tailoring a system that is exactly right for your household requirements.  A unit that is oversized will fail to reach optimum efficiency levels, experience greater wear and tear due to frequent cycling, and cost more to purchase and operate.  An undersized system will run constantly and fall short of ideal temperature control on brutal summer days.  By factoring in everything from the size and design of the home, to number of occupants, windows, doors, and quality of insulation, the NATE-certified technicians from Parliament Builders, Inc. determine the perfect system and maximize cost-saving potential.  Know that all jobs are completed accurately, down to the smallest detail, and on time, minimizing disruption to your home and schedule.  Our qualified team maintains an organized job site, taking care to avoid damage, clear away all debris, and maintaining safety as a priority.
AC Service & Air Conditioning Repair in Oak Park, IL
We offer a broad selection of sophisticated systems that are certain to exceed your expectations and improve your home environment.  Programmable through WiFi and mobile devices, you can access these systems from just about anywhere, customizing temperature, air quality, fan speed, ventilation, humidity and more.  While air conditioners may all look similar at a quick glance, advanced features, such as two-stage compressors and variable speed fan operation, make a significant difference in comfort and cost-savings.  Taking advantage of groundbreaking technology, our systems actively vary operation based on the conditions within the home, always working to keep energy usage at a minimum.  Perfect Humidity manages interior humidity levels, even when the system isn't actively cooling.  You'll also enjoy more flexibility with zone control.
Start your air conditioning installation with our experienced professionals and we'll finish with an amazing new system!
Contact Parliament Builders, Inc. for free installation estimates.  Our factory trained team of technicians will help you answer any comfort challenges in your home, allowing you to better enjoy your summer and experience a whole new way of life.  We provide prompt, courteous, and knowledgeable service in Chicago and throughout Oak Lawn and Oak Park, IL, always meeting your highest expectations.  Our goal is to be your single resource for indoor comfort, and we earn your satisfaction and recommendation through unwavering dedication.
HVAC Installation

∴

A/C Maintenance

∴

Air Conditioning Repair