Furnace Repair, Heating Service & AC Installation

Oak Park, IL, Oak Lawn, IL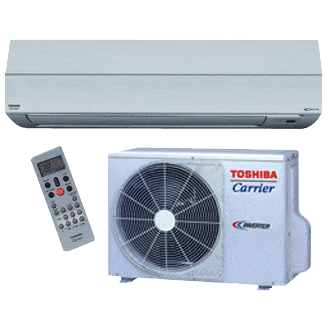 The Chicago area summer heat and humidity can be brutal.  A refreshingly cool home after a long, hot day is essential to a relaxing evening, enjoyable weekend, or peaceful night's rest.  If your home lacks the necessary ductwork, you may be trying to get along with box fans, or numerous window units.  You may hope to improve winter comfort through space heating.  This approach to temperature control is extremely inefficient, often noisy, unattractive, and cumbersome.  Window units consume large amounts of energy, block the view from your window, and pose a security risk.  Since the unit is right in the room with you, operational noise can be disruptive.  Proper dehumidification is virtually impossible.  There is a rewarding alternative.  Contact the professionals from Parliament Builders, Inc. for the installation of a ductless mini split system.  These compact powerhouses fit seamlessly into your home, managing ideal temperature control without costly and disruptive major renovations.
Find out today if a ductless HVAC system is right for you!
A lightweight indoor unit, that averages about 7″ deep, is easily mounted high on the wall or ceiling.  A slim outdoor compressor can be inconspicuously located up to 50′ feet away.  These two primary components are linked by a conduit, which contains the electric line, drain line, and refrigerant tubing.  Instead of cutting major holes in walls, ceilings, and crawlspaces, the conduit requires nothing bigger than a three inch hole in an outside wall.  Because the indoor units are individually controlled, you benefit from zoned conditioning, saving money by heating and cooling certain rooms and not others.  You can also adjust temperatures to personal tastes.
Groundbreaking inverter technology has taken ductless temperature control to unprecedented convenience and energy savings.  These highly intelligent systems continually monitor the temperature and air quality in your home, and change operation based on the findings.  By adapting to exact demands, longer run times at lower speeds deliver superior comfort, efficiency, and dehumidification without overcooling.  You'll also eliminate the energy losses, dust, and maintenance associated with traditional ductwork.  And with no combustion process, flames, or hot surfaces, a ductless mini split is wonderfully safe, clean, and environmentally responsible.  These modern alternatives allow for heating and cooling in one user-friendly system, quickly raising and lowering temperatures from the touch of a button on a handy remote.
Contact our professional team for repairs, maintenance or installation of your ductless mini split system!
Proper installation of your ductless system is critical to performance.  While these projects are quick to complete, reliable operation depends on an HVAC technician with experience, training, and sophisticated tools. The team from Parliament Builders, Inc. participates in ongoing training and product updates, while also living up to strict standards in every service we provide.  With over 30 years of industry involvement, Parliament Builders, Inc. has the expertise you can trust to get the absolute most out of your investment.  Our NATE-certified technicians perform accurate load calculations, perfectly sizing equipment, and making certain indoor units are installed in optimum locations.  We will familiarize you with the operation and features of your new system, promoting maximum convenience, enjoyment, and cost-savings.
Heating Service

∴

Air Conditioner Repair

∴

Furnace Repair