AC Service, HVAC Installation & AC Installation

Oak Park, IL, Oak Lawn, IL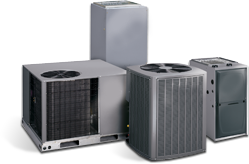 Today's consumers enjoy a wide range of choices when it comes to maintaining perfect home temperatures throughout the long, cold winter.  When you're in the market for new installation or replacement of your heating equipment, consider the numerous advantages of a boiler system.  There have been significant advancements in the design of hydronic heating over the last ten years.  Investing in reliable boiler heating adds value to your home, and convenience to your busy life.  For over 30 years, Parliament Builders, Inc. has helped residents in Chicago and across Oak Lawn and Oak Park, IL achieve their goals for comfort and efficiency.  Providing expert recommendations and precision installation of modern boiler systems, our NATE-certified technicians ensure optimum performance and a safe, healthy home environment.
Enjoy the many benefits of a modern boiler system!
There was a time when a boiler either ran at full capacity or shut down.  Those days are over.  Groundbreaking technology has led to modulation, which allows the unit to fire at varying rates.  Through a variety of sensors, the system adapts output to meet the changing heating needs of the home.  This results in longer run times, with fewer on and off cycles, at lower fire rates, achieving greater efficiency and ideal temperatures.  Not only are these systems extremely cost-effective, they require very little maintenance, and are wonderfully reliable.  They also tend to last many years.  It's not uncommon for a boiler to deliver 30 years of consistent operation, only needing to be replaced when necessary parts become unavailable.  Because boilers don't blow air, there's no circulation of dust and allergens, no ductwork to maintain, and no risk of fire or explosion.
A home heating boiler is a major investment, but through much lower cost of operation and extensive service life, you will benefit from significant savings.  These systems operate silently and safely, and provide a more even heat throughout your home.  A boiler works by heating water that is circulated through copper or PEX tubing.  The tubing can be fitted through radiators, baseboard heaters, or concealed beneath the floor.  Hydronic radiant heat allows everything in the room to be warm, including surfaces that might otherwise rob you of body heat.  There are none of the drafts, temperature fluctuations, or energy waste associated with forced air furnaces, and the heat is kept right where you want it.  There's also the great advantage of zone control, allowing you to target specific rooms and answer personal comfort preferences.
The installation, repairs, or maintenance of your boiler system is handled expertly by Parliament Builders, Inc.!
Contact Parliament Builders, Inc. for ideal solutions to your home heating challenges.  Our team of factory trained technicians answer the unique demands of your household, along with your expectations of performance and cost, to design the perfect system.  Through careful sizing and meticulous installation, we promote optimum efficiency, durability, and smooth operation.  We offer free installation estimates, and complete projects on time, on budget, and to your total satisfaction.  Know that when you trust your comfort to Parliament Builders, Inc., we provide superior results.
HVAC Service

∴

Heating Service

∴

A/C Maintenance