HVAC Installation, A/C Maintenance & AC Service

Oak Park, IL, Oak Lawn, IL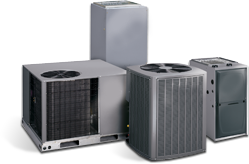 When you put Parliament Builders, Inc. to work for you, we protect your best interests.  With over 30 years of industry experience, we understand what it takes to defend against the severe Chicago area weather and volatile energy prices.  By pairing leading-edge technology with highly trained, dedicated technicians, we bring you solutions you can count on to save money and ensure comfort.  For installation, regular service, and all repair needs, count on the professionals from Parliament Builders, Inc. to provide long-term results.  Expert workmanship, dedicated specialists, and a commitment to quality are the foundation of our business, and the keys to your satisfaction.
We do it all – expert heating, cooling, weatherization, home improvement, and home energy assessments!
Parliament Builders, Inc. utilizes home energy assessments, weatherization, and home improvement strategies to identify leakage and weakness in the thermal envelope and address any problems with effective solutions, resulting in energy savings, superior air quality, and greater comfort.  Through precision installation and proper maintenance, our NATE-certified technicians ensure that your HVAC systems operate efficiently, reliably, and economically.  State-of-the-art heating and cooling equipment, when accurately sized and serviced, will eliminate moisture problems, avoid uncomfortable drafts, and maintain perfect temperature year after year.  And if you should confront any difficulties or emergency situations, know that Parliament Builders, Inc. is available to assist you, 24 hours a day, 7 days a week.
AC Service & Furnace Repair in Oak Park, IL
Contact Parliament Builders, Inc. today to learn more about our home energy audit & HVAC services
Our service team receives regular updates, keeping ahead of industry advancements in technique and technology.  We meet strict guidelines for business practices, product awareness, and customer service.  At Parliament Builders, Inc., we are dedicated to earning your satisfaction, striving to become your single resource for all cooling and heating related needs.  By providing a pleasing experience from start to finish, managing all projects with the highest level of professionalism, and producing prompt and worthwhile results, we uphold a reputation of excellence across Oak Lawn and Oak Park, IL.  Trust your comfort to Parliament Builders, Inc., and you won't be disappointed.
Heating and A/C Service in Oak Lawn and Oak Park, IL
A/C Maintenance

∴

Heating Service

∴

Furnace Repair