AC Service, AC Installation & Heating Installation

Oak Park, IL, Oak Lawn, IL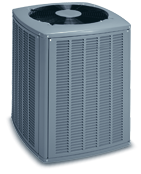 Like any complex appliance, even the most dependable cooling system can suffer minor, or even complex problems from time to time.  The most common malfunctions are the result of improper installation, inaccurate repair service, or neglected maintenance.  Finding a knowledgeable and conscientious HVAC contractor is absolutely crucial to the dependable and efficient operation of your cooling equipment.  Too often, Parliament Builders, Inc. is called to fix the repairs performed by inexperienced or careless competitors.  There's a very good reason we've been around for over 30 years, and are continuing to expand.  We earn your recommendation every time we answer your call for service.  At Parliament Builders, Inc., we take pride in a job done right.
Stay comfortable with expert A/C repairs!
Contact Parliament Builders, Inc. for cooling repairs in Chicago and the surrounding areas of Oak Lawn and Oak Park, IL, and know our technicians arrive on time, dressed professionally, and prepared to handle most difficulties in a single visit.  Our NATE-certified technicians have the in-depth training, years of experience, and hands-on product knowledge to service all makes and models, correctly diagnose problems, and provide long-term solutions.  We do not leave you with damage to your property, mess to clean up, or debris to clear away.  All discarded equipment and evacuated refrigerant will be retrieved and properly recycled by Parliament Builders, Inc..
Air Conditioner Repair & Air Conditioning Repair in Oak Park, IL
Through careful attention to detail and dedicated service, Parliament Builders, Inc. optimizes the performance, efficiency, and lifespan of your air conditioner. Our NATE-certified team participates in ongoing factory training, staying updated with product and technological advancements.  We rely on Factory Authorized Parts, whenever possible, to restore factory sound levels, capacity, and longevity.
When you need air conditioning repairs most, Parliament Builders, Inc. will be there for you!
Since equipment tends to break down when it's working the hardest, you may be unwilling to suffer the brutal heat and humidity until Monday morning.  Your system may even present a threat to your health or home.  Know that anytime is the perfect time to call Parliament Builders, Inc. for prompt, professional service.  Our dedicated team is always available, round-the-clock and round-the-calendar, handling jobs big and small with the same, unwavering commitment to excellence.  At Parliament Builders, Inc., we protect your comfort, safety, budget, and the enjoyment of your home with results that exceed your expectations.
Air Conditioner Repair

∴

AC Service

∴

HVAC Service