AC Installation, Heating Service & Furnace Repair

Oak Park, IL, Oak Lawn, IL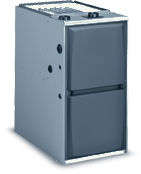 Living in the Chicago area, you can't get along without your heating system.  Even a minor decrease in performance is cause for alarm.  Winter is far too long, far too cold, and hard enough to endure without a perfectly comfortable home.  Rather than struggle along with anything less-than-ideal temperature control, contact the professionals from Parliament Builders, Inc. for prompt and dependable service.  Our NATE-certified specialists work on all makes and models, handle everything from minor to complex repairs, and arrive equipped to solve the majority of problems in a single visit.  We keep costs and time to a minimum, and performance and reliability at the maximum.  Our goal is to make sure you enjoy efficient and consistent warmth, safe operation, and complete peace of mind.
Trust your heating repairs to our knowledgeable team!
People tend to ignore small issues with their heating equipment.  Screeching noises, acrid smells, extended run times, decreased output, and other aggravations are all just the beginning.  If not handled quickly, these problems will only get bigger, requiring more time and money to correct.  While you're living with the inconvenience of a defective furnace, know that you're paying a bigger price every month.  Your heating system requires all components working in peak condition to achieve optimum energy efficiency.  Simple maintenance requirements, such as dust accumulation, loose connections, or worn belts impact airflow and energy usage, resulting in much higher fuel bills.  There is also the very real fear of fire hazard or dangerous levels of carbon monoxide.  Don't wait.  The qualified technicians from Parliament Builders, Inc. will quickly address the most pressing issue with your system, as well performing an overall inspection, verifying safe and effective operation.  Through comprehensive troubleshooting, we can correct potential problems, promote optimum efficiency, and ensure reliability.
HVAC Installation & Air Conditioner Repair in Oak Park, IL
We're there for your heating repair needs throughout Oak Lawn and Oak Park, IL, every single time.
Not all malfunctions occur during regular business hours, and there's never a convenient time to deal with repairs.  To lessen the stress and disruption, Parliament Builders, Inc. goes above and beyond to accommodate your needs.  We work within your schedule, arrive on time, protect all surfaces from damage, clean up all discarded equipment, and keep you entirely informed.  We are available in Emergencies, 24 hours a day, 7 days a week.  Our focus is your satisfaction, and we hold ourselves to exceptionally high standards of quality.  Once you've invested in a whole-home heating system, you expect unfailing warmth, efficiency, air quality, and overall comfort.  With repair service from Parliament Builders, Inc., you always get fulfilling results.
A/C Maintenance

∴

Furnace Repair

∴

Heating Installation