Air Conditioner Repair, AC Service & AC Installation

Oak Park, IL, Oak Lawn, IL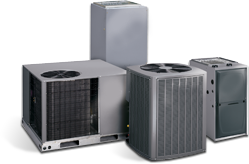 A new heating system for your home is an exciting and significant investment.  You're hoping to improve home enjoyment and comfort, while saving money on operating costs.  At  Parliament Builders, Inc., we know an informed choice and proper installation are the keys to your ongoing satisfaction.  By providing you with knowledgeable information and accurate recommendations, we protect your best interests.  Through exceptional customer service, unwavering dedication, and a broad range of industry resources, we ensure a rewarding project from start to finish.
Leave your heating installations to our qualified technicians!
As a recognized leader in the HVAC industry, Parliament Builders, Inc. continues to set high standards in all aspects of performance.  Innovations in design and technical advancements have resulted in intelligent heating systems that are programmable and accessible through WiFi and mobile devices.  These systems deliver unprecedented efficiency, safeguarding against rising energy costs and greenhouse gas emissions.  Temperature, fan speeds, air quality, and zoning are all orchestrated by the Evolution systems, offering superior control, greater comfort, and unmatched convenience.
HVAC Service & Heating Service in Oak Lawn, IL
Exceptional Heating System Products and Service
The Evolution System Variable Speed Gas Furnace features whisper-quiet operation and gentle heating through variable speed air delivery.  Precise gas modulation guarantees the perfect output for the greatest energy efficiency.  Two-stage operation allows extended, more consistent cycles on low stage for improved comfort and savings.  Perfect Heat technology automatically adapts speeds to answer varying climate conditions within the home.  Perfect Humidity technology offers more rewarding moisture control during the summer season, (when installed with a matched air conditioner or heat pump).  Fan on Plus technology enables four speeds of continuous fan operation.  External filter cabinet provides easy access for filter changes, and insulated cabinet minimizes operational noise.  When it comes to efficiency, comfort, and convenience, this system has it all!
To beat the bitter cold Chicago winters, get your heating system installed by Parliament Builders, Inc.!
Bringing together state-of-the-art technology, NATE-certified technicians, and precision installation procedures, Parliament Builders, Inc. delivers rewarding solutions to home comfort.  With over 30 years of dedicated service in Chicago and across Oak Lawn and Oak Park, IL, we appreciate budget concerns, and focus on highly-efficient products and energy-saving techniques.  By paying attention to every facet of the installation project, including your concerns, challenges within the home, existing issues, and ductwork, we prevent unnecessary energy waste and maximize the return on your investment.  Parliament Builders, Inc. is where affordability, luxury, and reliability all come together!
A/C Maintenance

∴

Heating Service

∴

Heating Installation